A Cottagecore meets barbiecore bedroom
Cottagecore and Barbiecore aesthetics have separately taken the world by storm, but why not combine the two biggest trends of the year  into one super trend?? Cottagecore meets Barbiecore is the perfect look for any girly girl who loves pink but wants a softer palette with vintage, countryside details. It's timeless and feminine, just like Barbie!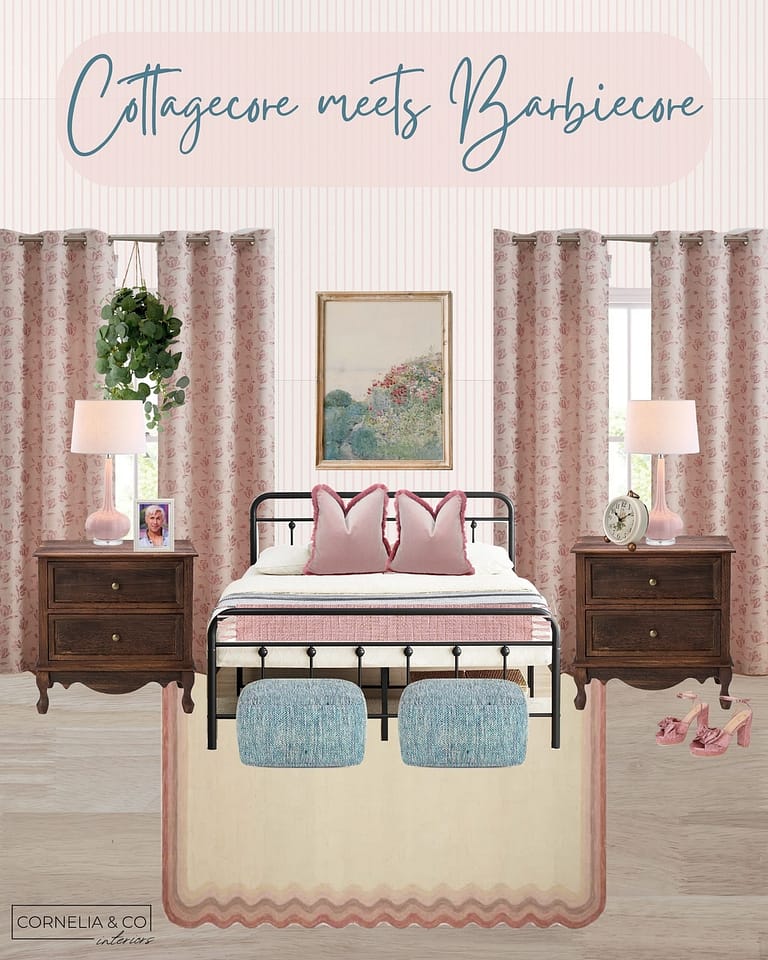 As an Amazon Associate I earn from qualifying purchases*
*FYI: This post may contain affiliate links, meaning that at no additional cost to you, I will receive a commission if you click through and make a purchase. See the disclaimer below for more details.