Outdoor Entertaining Essentials
Summer is finally here and that means outdoor entertaining is in full swing! Make your experience outside more enjoyable (and less bug infested) with some of my favorite affordable outdoor entertaining essentials. Food fans, clever hidden speakers, shatterproof glasses, and smart serving platters are sure to take the stress out of hosting your next summer soiree.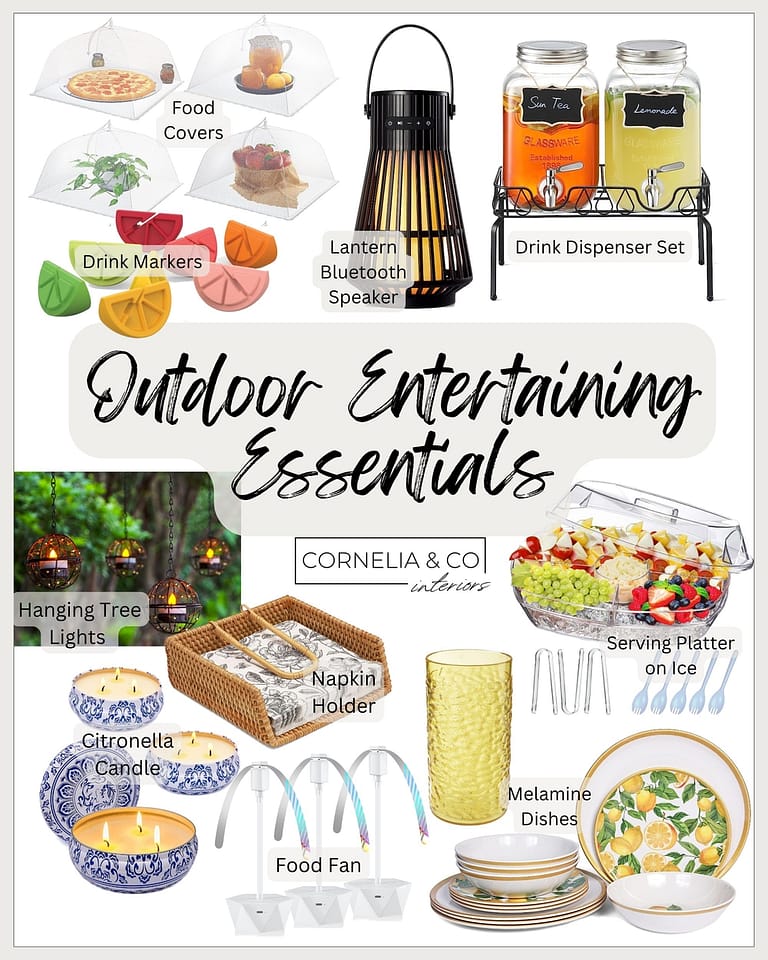 As an Amazon Associate I earn from qualifying purchases*
For even more outdoor entertaining essentials on Amazon, click the link below:
*FYI: This post may contain affiliate links, meaning that at no additional cost to you, I will receive a commission if you click through and make a purchase. See the disclaimer below for more details.