The Bachelorette Inspired Mood Board
It's that time of the year again… The Bachelorette is back! And while I have a love / hate relationship with the franchise, I'm always excited for a new season, rose cliches and all. I've heard this season with Charity is going to have some fun drama, so looking forward to seeing how it all unfolds. Get in the festive Bachelorette spirit with my picks for everything rose! Comfy satin PJs, rose ice cubes for your beverage of choice, ombre red wine glasses – go rose crazy!!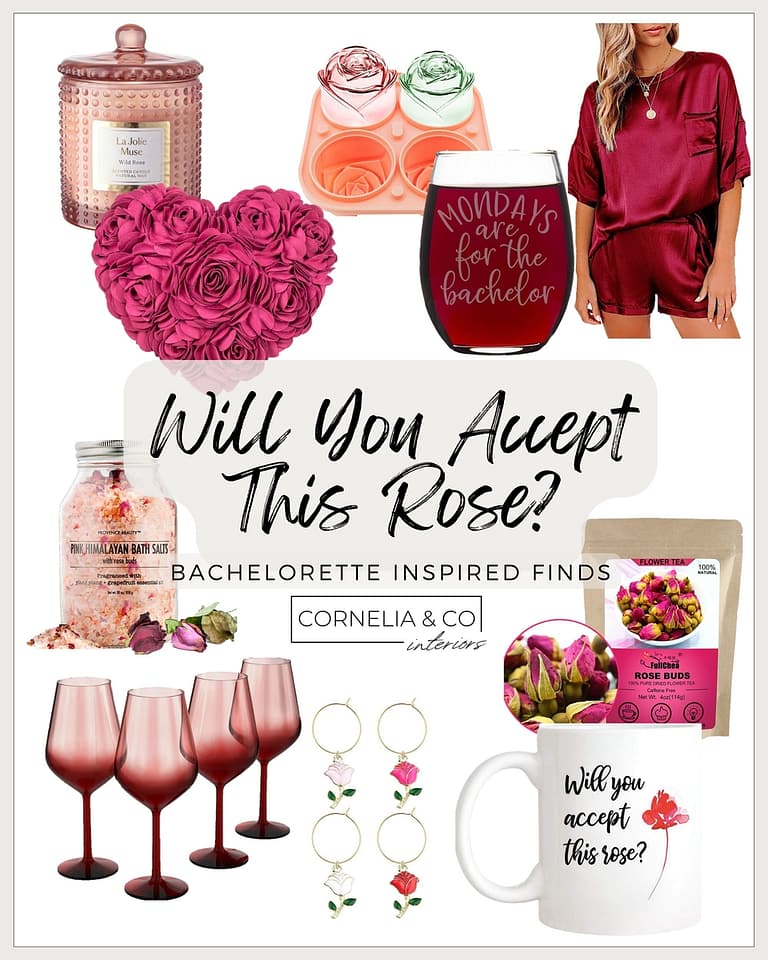 As an Amazon Associate I earn from qualifying purchases*
*FYI: This post may contain affiliate links, meaning that at no additional cost to you, I will receive a commission if you click through and make a purchase. See the disclaimer below for more details.